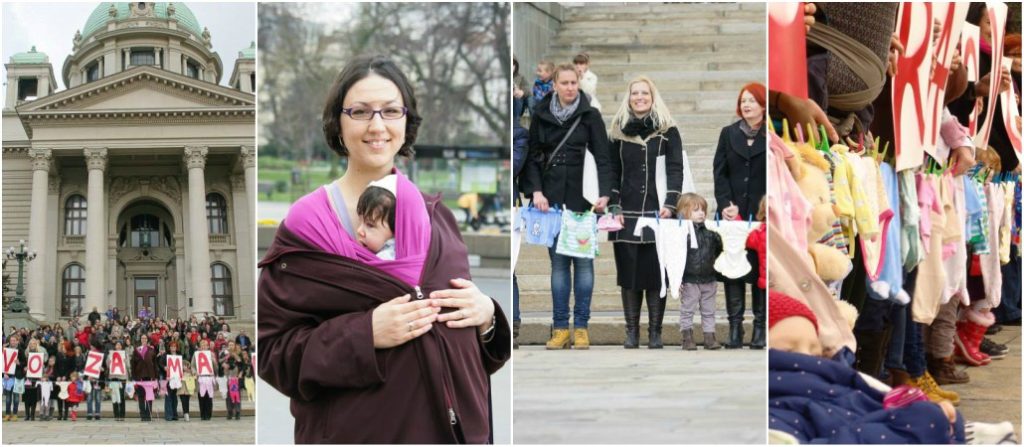 Center for Moms was born in July 2012 when we organized our first exercises and workshops for moms at Kalemegdan Fortress. Since then, we have been unstoppable! Today, our team consists of 18 dedicated volunteers – experts in the fields of law, economics, marketing, PR, design, psychology, journalism and philology who are all aware of the great importance of moms and their position in society.
Our mission is to connect and support moms in Serbia. We fight for their rights, especially labor rights, as well as against all forms of discrimination which moms are exposed to. We fight to live in a country where moms aren't discriminated against, in which everyone recognizes their significance to the community and society at large, and where every mom possesses the possibility to achieve her full human potential. Every day, we're one step closer to achieving this goal.
We advocate that if a woman is a mother or wishes to become one, she must be able to work or apply for a job without facing any discrimination. No woman should have to choose between motherhood and employment. We are passionately dedicated to a mother's right to work in a fair labor environment. This is why we launched Legal Counseling through which we encourage moms to exercise their rights. Until today, over 1000 moms from all over Serbia have reached out for legal assistance in the field of labor rights from our lawyers.
We passionately believe in the entrepreneurial spirit in moms, as well as in their ability to take their life into their own hands. This is why we launched the "Moms Entrepreneurs Bazaar" – a bazaar, which is one of a kind in Serbia. This is how we support and promote mom entrepreneurs, connect them with one another, and present to the general public the amazing things they do. To date, we have organized 6 Mom Entrepreneurs Bazaars with over 130 fantastic moms!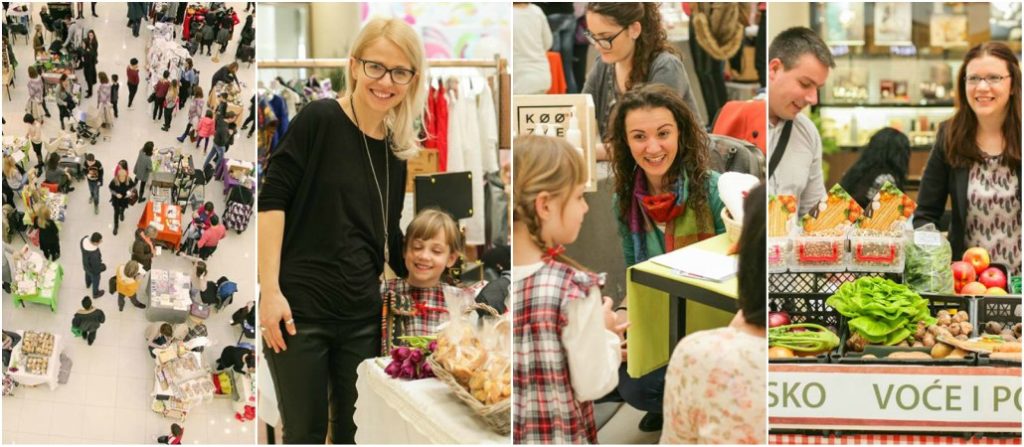 We fight for a dignified childbirth. We believe that every woman must be fully respected during childbirth, but that she also needs to know her rights. We started this struggle with the "Freedom for Childbirth" campaign and we continue fighting with our "Transforming Maternity Wards" campaign. Our goal will be accomplished when the rights of every woman who gives birth in Serbia are fully respected and when medical staff starts treating moms with respect and in accordance to the law.
We believe that every working mom, when she gives birth, needs to receive her pay on time, which is still not the case in Serbia. This is the reason why we organized 250 pregnant women and moms who publically lobbied the 250 parliamentarians in the National Assembly of Serbia that it is necessary to change the law on Financial Support to Families with Children.
We know that moms are the best support to each other and with this in mind we organize free workshops for moms each month where we discuss various important topics. At the same time, the workshops present opportunities for moms to connect with each other and share their experiences of motherhood.
We are aware that a mom's health is crucial for the whole family. This is why Center for Moms in Šid organizes free breast examination at their local Health Center for all the moms from Šid and nearby places.
How You can help?
Everything we have done up until today, we have done without any funds, but with the belief that every one of us can contribute and change our society for the better. Now, we need your support in order to continue further and to achieve even more.
Join our Moms Club and with 300 dinars/$3 per month support the work of Center for Moms.